..here is fabulous Phabullo Rodrigues da Silva, Brazilian drag queen, singer and songwriter, known professionally as Pabllo Vittar, in 'after after party' mode and...
Pabllo Vittar Instagram

...pool party mode.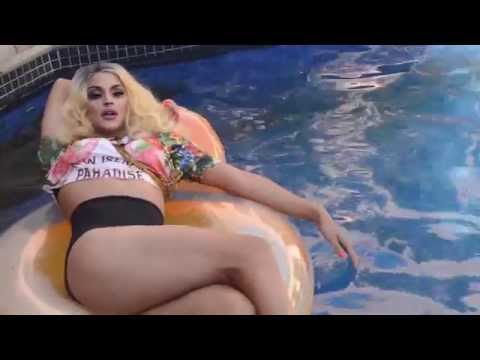 Pabllo Vittar

IT PAYS - to advertise : 'How sassy is my new light by @bagandbones literally can't wait to put it up!! 💕' Check trousers conceal...
Bianca Gascoigne Instagram

HALLOWE'WHO - TF is that in traditional Hallowe'en garb of chainmail head-dress, epaulettes and silver knee-high boots? None other than...
Demi Rose Instagram

...Demi Rose who has updated her 2018 Halloween look, apart from the fishnet.
Lightning News