JOYFUL INTERLUDE - 'This is the opportunity for a little joyful interlude' : not a double entendre from Kate Silverton because she's married to her soulmate...
Kate Silverton Instagram

...'My husband remains slightly bemused. Mike is a military man, a former Royal Marines Commando...He is rarely fazed, but he did raise his eyebrows...perhaps it was because he was considering the so-called "Strictly curse"? I did detect a flicker when I told him I had been dancing with Graziano (Kate Silverton, Daily Mail)...

...He's since sent me texts saying : You looked really hot today babe", not language my military man often uses, but I'm all for it. I reckon we'll reverse the Strictly curse. It might even end up Strictly marriage magic'

REVERSE CURSE - 'The threat of the "Strictly curse" is spicing up the stars' sex lives rather than destroying marriages, according to the dance show's contestants (Robin Cottle, Daily Star)...

...the latest bunch of wannabes hoping to lift the Glitterball trophy this winter reckon the so-called curse is actually doing wonders for relationships...

...Partners have become "more attentive" since they started training for the sexy telly dancing, and some have seen their sex lives boosted as worried lovers "up their games"...

...Newspreader Kate Silverton and steps babe Faye Tozer reckon it is making their partners more thoughtful towards them while...

...cricketer Graeme Swann claims he is already "punching way above" his weight' : however 'don't try and wax my chest please'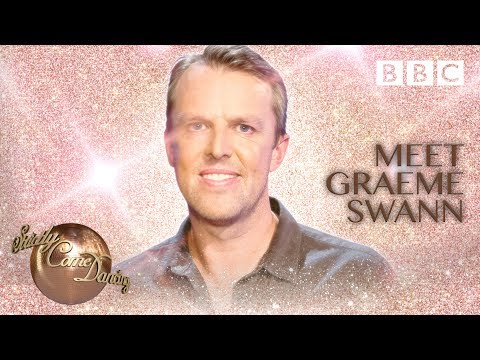 BBC Strictly Come Dancing

STRICTLY SEX - phenomenon whereby real life partner of Strictly Come Dancing Celebrity contestant raises his / her bedroom game in attempt to avoid falling victim to 'Curse Of Strictly'

CURSE OF STRICTLY - phenomenon whereby Strictly Come Dancing celebrity contestants decouple from real life partners due to pressures / temptations / opportunities of being on the show

STRICTLY COLLATERAL SEX - phenomenon of increased sexual activity enjoyed by Strictly Come Dancing viewers (or non-viewing partners of viewers) occasioned by the show. SCS may be triggered by beauty or physical allure of celeb contestants / pro dancers, oral skills of judges, specific fetishes (foot, stiletto, sequin etc), general sense of well-being engendered by watching or thinking about the show, SCD-based fantasies / role play, etc etc

COUPLE NAME - Ashley Roberts + Pasha Kovalev = Pashley, obvs. StrictLee has done the heavy lifting by getting the glitterball rolling. You work out the rest.
Amashley Roberts Instagram

TEAM NAME - Vick Hope + Graziano Di Prima = WINNERS. Matching hair, eyes, bone structures, bodies and and skin tones! Are they twins?
Vickn Hope Instagram

40 - 'Top marks to Katya Jones for appearing delighted that to have been paired with comedian Seann Walsh (Claudia Connell, Daily Mail)...

...Strictly law dictates that last year's winning pro must be lumbered with a no-hoper...

..."I've got the champion!" shrieked Seann. "I've got the one who'll be out by week three" thought Katya'

...but Katya is upbeat: 'I don't know about you people but his hair is giving me life!! I can't wait for our experience together!!! I'm so excited but now we need a #TEAMNAME . PLEASE WRITE YOUR SUGGESTIONS BELOW!!'...
Katja Jones Instagram

...Claudia Connell would probs suggest 'Week Three' but Katja is working the boy hard: We've not even finished #DAYONE and @seannwalsh is on his third T-shirt!!! Sweaty a bit? Dancer in the making!!!' so...
Katja Jones Instagram

...StrictLee has come up with 'Sweatly Come Dancing' or, sticking with the 'three' theme 'Three Tees', geddit?...OK, you think up something better if you can. It's not that easy.

STRICT TRAINING - even when she's not dancing Katie Piper sticks to training schedule for Strictly by attending GQ Men Of The Year Awards in orange jumpsuit with SEQUINS and...
Katie Piper Instagram