SHAPELY COME DANCING - Bruno gets in shape For both Strictly and 'Dancing with the Stars' : adamshea3724 msg 'Looking good fella'
Bruno Tonioli Instagram

DOSH FOR DANCING - Strictly judges thought to get between £150,000 and £250,000 per season for 1 day a week which...

...may result in a Strictly Strike by the pro dancers who are rumoured to get a mere £50,000 per season for a lot more work, unless of course their celeb takes 'an early bath' in which case it's easy money, however they get no sympathy from...

...Bruno Tonioli who enjoys the perks of the job : 'This is what heaven looks like 😂😂❤️'. Just to be clear, Bruno is referring to the concept of a celestial heaven rather than...
Bruno Tonioli Instagram

...Heaven London ('The World's Most Famous Gay Nightclub') which looks like this or...
Heaven Instagram

...this. although he might have meant both. Anyway, a while back, Bruno was reported to have said, a propos SCD pros moaning about their pay, 'If you don't like it...you can Foxtrot Oscar' or words to that effect.

Mid 1990s Heaven

O LA LA - former Strictly pro dancer Ola Jordan 'Sending a cheeky kiss to all of you'. Back in the day she was a vocal critic of the SCD pay scales : 'We get OK pay. But compared to the judges? They sit one day a week and get paid a lot more than the dancers. Is that fair?'
Ola Jordan Instagram

SUN'S OUT, BUNS OUT - former Strictly pro dancer Brendan Cole back in 2008 : 'My money from Strictly just about pays the bills. I don't have a car. I would like to get one'. 10 years later : 'I don't have a cossie. I would like to get one'
Brendan Cole Instagram

CRUISING WITH CRAIG - who knew P&O did Strictly Come Dancing Cruises? IRL waspish judge Craig Revel Horwood is disarmingly friendly, appaz...
P&O SCD

FAB-U-LOUS - cruising with Craig, say no more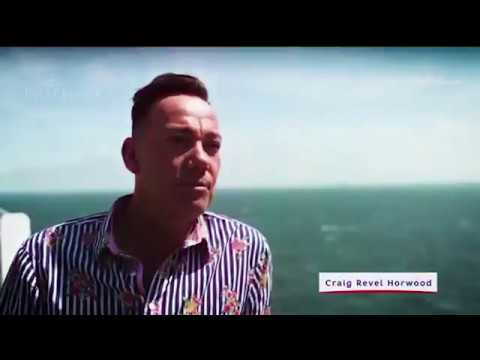 P&O SCD

WOACA DANCING - esteemed Daily Express columnist Frederick Forsyth has picked up on the 'woman of a certain age dancing' phenomenon...

...'So the national obsession called Strictly Come Dancing is back with us but do I notice a change?' Do you Frederick? Tell us more...

...'Ladies whom one may gallantly refer to as "mature" now seem to predominate, such as Kate Silverton at 48, rather than the youngsters in the early days of the show...

...A tough challenge since the dancing seems to have more of acrobatics than Terpsichore'…

...for those of you who bunked off classics lessons at school and cba to look up Wikipedia ; in Greek mythology, Terpsichore was one of the nine Muses and goddess of dance and chorus, a bit like Darcey and Shirley today

LE FREAK, C'EST CHIC - Darcey B : 'Wow - what an incredible @bbcstrictly launch show. Amazing to meet the icon that is @nilerodgers - it's going to be a great season'
Darcey Bussell Instagram

C'EST CHIC, CETTE ROBE - Shirley B 'Off to Judge the United States Closed Latin Championships, chose this dress tonight'
Shirley Ballas Instagram

THEY'RE OFF - Anton du Beke may not be aware of the horse issue : becciejoy msg 'I am so sorry for you this year Anton. You deserve better than this. A lot of people are not going to vote for her due to the hunting for sport issue'
Anton du Beke Insragram

ABSOLUTE GOD - 'funniest', 'genius', 'best teacher', 'absolute god' : injured Susannah Constantine bigs up dance partner Anton du Beke but...
Susannah Constantine Instagram

...relies on equine rather than Anton remedy : 'This is what vets give to old, knackered horses who need their joints and tendons oiled. Taking one scoop day with water.'
Susannah Constantine Instagram