2NS + KAT - Rebecca Humphries statement includes the following : 'It's incredibly good of Sean(n) and Katya to apologise in the media...It's important also to recognise that in these situations those who hold power over you are insecure and fragile and the need for control comes from a place of vulnerability. I think it certainly does in Sean's case. Despite everything I hope he gets what he wants from this. I'm not sorry I took the cat, though.' So Seann is outed as a Sean and a control freak, but he gets Kat and Rebecca gets the cat.

DREAM TEAM - Seann Walsh + Katya Jones = #TeamDreamCurls. 'We both don't mind sharing the spotlight and that's what makes us such a good team' : wise words from Seannn but tbf this was posted before Kissgate erupted...
Mrs Kat Jones Instagram

2NS? - appaz fave film at school was 'American Pie' starring Seann William Scott as 'Steve Stifler' aka 'The Stiffmeister' so Swalsh (S Walsh, geddit?) also doubled up to become Seann. Choice of early role model could explain a lot!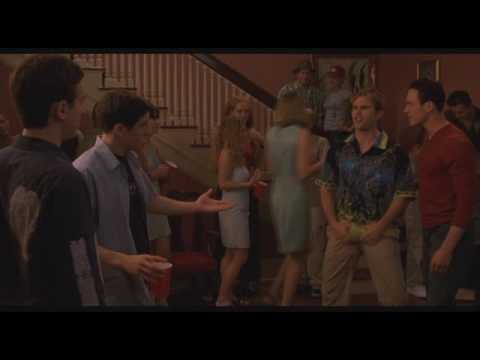 ruby159

SHOULD WE STAY - or should we go? 'If they do stay it's going to be really awkward on Saturday' (Lorraine). Poll sugests that TeamDreamCurls should remain on Strictly but likelihood is that the public will decide by voting the couple off if they are not sacked first by the SCD producers. TV gold!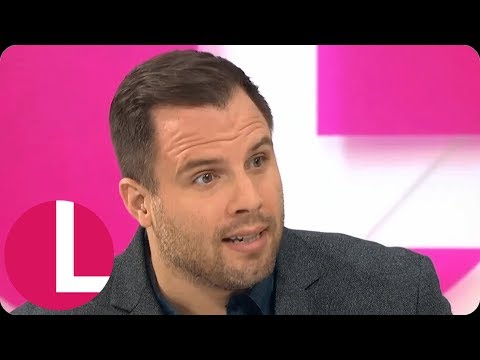 Lorraine

STRICTLY ITT - Ian Waite and Natalie Lowe on Strictly It Takes Two analysing choreography : ann.linley msg 'You should be back on strictly', karon.horne msg 'Just seen Nat on ITT wow she looked stunning such a beautiful lady ❤️❤️'
Ian Waite Instagram

CHOREOGRAPHY, ARMOGRAPHY? - on Strictly ITT Ian Waite reckoned it was royal favourite Craig Revel Fab-u-lous who invented the word 'armography' : mrskimkeep msg 'Deduct points, there is gapping! big enough to drive a bus through Darrling!'
BBC Strictly Instagram

DEFINITION - armography definition as per traditional dictionary : 'term used in ballroom dancing to refer to the shape dancers make with their arms'

ALT DEFINITION - armography definition as per Urban Dictionary : 'Moving your arms around your body while keeping your torso and legs stationary to give the illusion that you are actually dancing e.g. Britney Spears only uses armography in her post baby music videos'

IT TAKES ZOE - 'Strictly It Takes Two' host Zoe Ball the new presenter of BBC Radio 2's Breakfast Show, taking over from Chris Evans in January : check out her best bits from 2016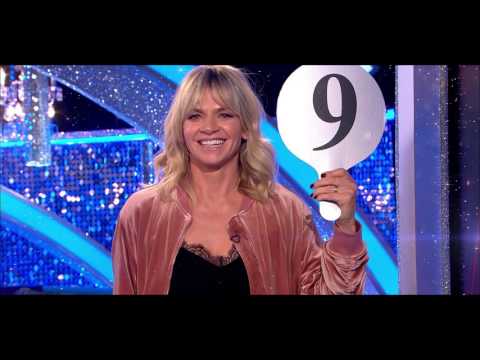 It Takes Two 2016

FOXTROT OSCAR - 'They Can't Take That Away' foxtrot the undoing of Susannah Constantine in week 2 of Strictly Come Dancing : her 12 points the lowest ever score for that particular dance in the history of Strictly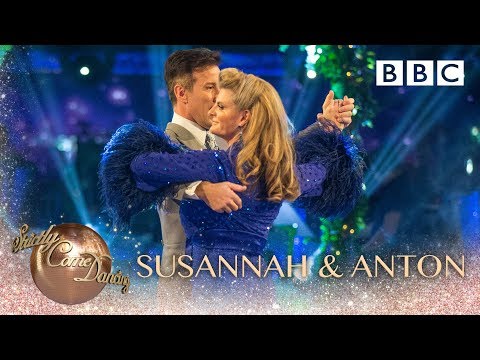 BBC SCD

DOUZE POINTS - Susannah's 12 points awarded as follows : Craig Revel-Horwood 1 ('Even the smoke couldn't cover that complete dance disaster'), Darcey Bussell 4, Shirley Ballas 4, Bruno Tonioli 3 ('I'm stunned...I think Anton you could've got better movement out of a lamppost. You were just dragging her and she was trying desperately to catch up')

SEE YAH, SUSANNAH - So my Strictly journey is over...I feel so bad for Anton who put in so much time and effort into trying to get me to dance : lesleyliddell msg 'Very touching speech and respect to you for that!!x'
Susannah Constantine Instagram

AU REVOIR, ANTON - 'Hello My Loves! I want to thank everyone who voted for me and @susannahconstantine Even though our Strictly journey has ended we've had the best time together and have loved every minute of it! Thank You x'
Anton du Beke Instagram

SUGGWELL - Joe Sugg, paired with pro dancer Dainne Buswell, the surprise package of Strictly 2018 so Suggwell could well go all the way : coraciaspiteri msg 'You kinda look like a younger version of Robbie Williams' but...
Joe Sugg Instagram

...can Robbie jive like this?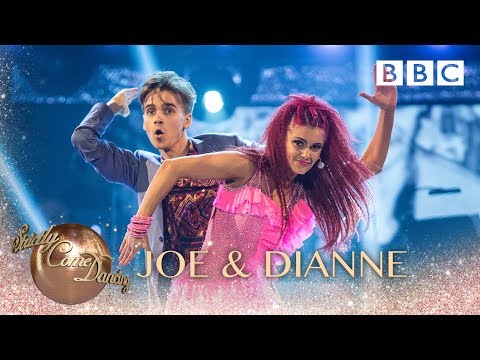 BBC Strictly Come Dancing

SUGG APPEAL - they all said 'Joe who?' but the Beeb seems to have pulled off a masterstroke : 'Eyebrows were raised when he was announced as a contestant, given his low profile in the offline world, but the decision has boosted the show's ratings on social media (The Times)...

...jive to Take On Me by A-Ha was watched by more than 1.3 million people on Strictly's YouTube channel. This compares with an average of about 80,000 views for other dances from the show's opening weekend'

NOT GOING WELL - 'I just hope I can get these bloody steps stuck in my brain' : Susannah not confident. jlang198 msg 'You're in the super safe hands of @mrantondubeke and that's a great place to be. Looking forward to seeing you dance again on Saturday'
Susannah Constantine Instagram

LONDON / LA - Bruno Tonioli a transatlantic commuter : xo_chloe_emma msg 'Hi Bruno, Saturday's Strictly was great! Love it! You're always a good laugh, my kids think you're hilarious 😂 Wish we could still watch Dancing with the stars in the UK!'
Bruno Tonioli Instagram

I'M TOO SEXY FOR MY VEST - Bruno ditches the vest for gratuitous topless shot with Tess Daly : kyt2303 msg 'Not the best spray tan, nicely toned'
Bruno Tonioli Instagram