...to 'Love Island' 2018. He's the one with curly hair who says 'I'm a tryer'. Strictly judges love a tryer, especially Craig and Bruno. So StrictLee pleased to announce the winner of SCD 2018 : step forward Eyal Booker!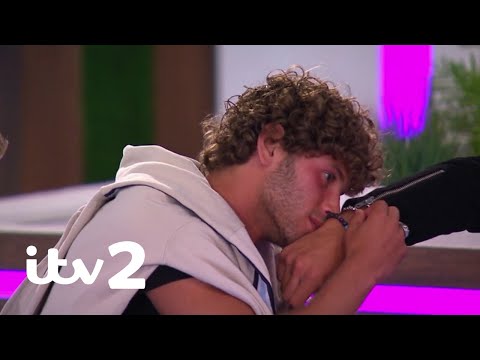 ITV2

STRICTLY NO MORE - Seann Walsh lost the Strictly Halloween dance-off : patsywildcat msg 'Definitely should have stayed! I'm no expert but the other couple were garbage 🤨 bad judging seriously bad judging 👎 gonna miss you big time you made me smile every Saturday 😁😘'. Partner Katya Jones seems to have enjoyed 'the journey',,,
Seann Walsh Instagram

...'biggest THANK YOU! to @seannwalsh Thank you for a lot of laughter and 100 % commitment!! This is the end of our Strictly journey, but there will always be the Matrix dance to look back at and to be proud of!'
Katya Jones Instagram

JOURNEY'S END - Katie Piper reflects on her Strictly journey with praise for pro partner Gorka Marquez ; 'You are a great teacher and now a great friend of mine...' but
Katie Piper Instagram

...'Last IT TAKES TWO for #teamkorka sad but it's always fun to chat with @zoetheball' who....
Gorka Marquez Instagram

IN STRICTEST CONFIDENCE - third instalment of Craig Revel Horwood autobiography published by Michae O'Mara Books : 'Ola Jordan...quit after giving an interview accusing the (SCD) judges of fixing the score. Per-lease! I can assure everyone that we have never fixed anything in our lives. Our scores are honest reflections of what we see in front of us'
In Strictest Confidence

SEANN SAFE - Seann Walsh survived a testing Charleston by taking the comedy option. Papa Seann's Pizza theme may not have been appreciated by Papa John's (NB only one n, Seann). Random Person msg 'Overmarked. How did this dance get an 8? It's beyond me' : 'overmarking' the general consensus even though...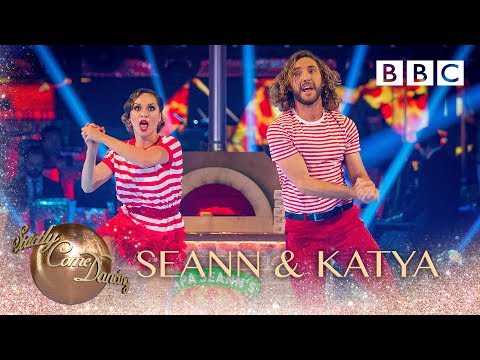 BBC Strictly

...'As a dance the Charleston has nil erotic potential, but gorgeous Katya still had to dance it wearing the most unflattering outfit eve seen on Strictly : a baggy striped T-shirt, scarlet rompers and plimsolls' (Jan Moir, Daily Mail)...

...Next week I expect to see her dancing the rumba in a long red dress and a white wimple'

COLLATERAL DAMAGE - Winston the cat the innocent victim of Seann Walsh / Rebecca Humphries split following Kissgate. 'I'm not sorry I took the cat though' says Rebecca.
Rebecca Humphries Instagram

'SORRY - Seems to Be the Hardest Word'. Thnx to Elton John and Bernie Taupin for the song : 'It's a sad sad situation...' Ironically it was used in a US commercial for Temptations cat treats.
Temptations ad

TEMPTED BY KAT? - obvs Seann Walsh and Katya Jones apologised for That Kiss on 'Strictly It Takes Two' : 'obviously I'm sorry' (Seann) , 'obviously I've apologised' (Katya). misterG20062 msg 'You'd think he'd commmitted a murder or something the way they're carrying on. It was a drunken kiss, didn't mean anything, it's just been blown out of proportion. I feel sorry for Sean, Kayta and their partners (present or ex)'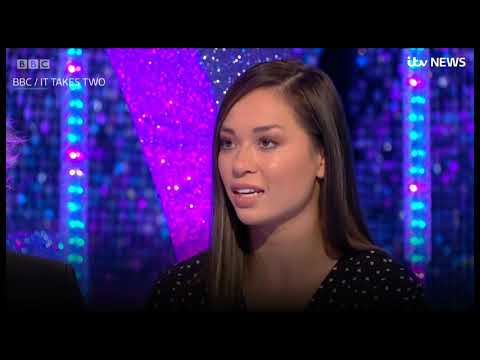 Fun Factory

WALK OF SEANN? - even worse / better than the 'Walk of Shame' (WoS) is the 'Dance of Shame' (DoS) : worse if you're a performer, better if a spectator. Can SeaKat style it out? Both Sean Walsh and Katya Jones have maintained Instasilence since Kissgate erupted.

DANCE OF SHAME - Stylista has discovered there is already a 'Dance of Shame' in the form of the 'Walk of Shame Line Dance' : lyric includes 'my dignity is gone'. Seems none too complex so should suit Seann. 'No partner required' is a big win for Walshy.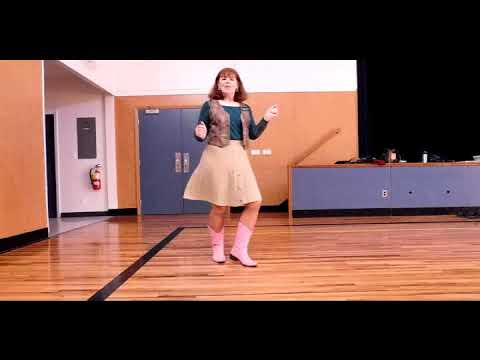 WoS Line Dance

YOU - shall go to the ball, Seann 'with two ns' Walsh! Charlotte Moore (BBC Director of Conntennt) gives the priapic comic the nnod to appear onn nnext Strictly Come Danncing after a day of 'crisis talks' betweenn top Beeb suits annd Cinnderella's mannagemennt team. Check out the short clip of the Fairy Godmother talking about viewing figures for 'The Bodyguard' because...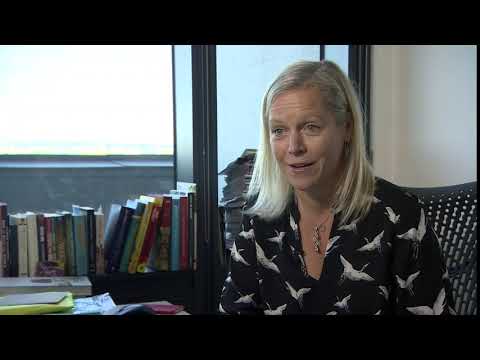 Destiny Hope

...the numbers on Saturday are going to be phenomenal. No way are Sean and Kat going to be doing any dance that is remotely sexy. Word from Beeb insiders is that it will be something comical. Whatevs, everyone will be watching to see if they are voted off. The viewers scent blood - it's going to be like something out of 'Gladiator' and...

...not because Seann Walsh and Russell Crowe both have beards. In fact, it might be a good idea for SeaKat to dance to 'Now We Are Free' from the end of 'Gladiator'. There won't be a dry eye in the house and they can go out in style. That's showbiz!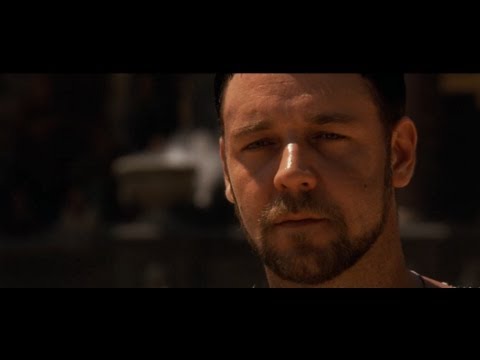 Gladiator Ending

STRICTLY SCANDAL STATEMENT - Seann Walsh's Ex-Girlfriend Rebecca Humphries Releases Statement Amidst Strictly Scandal : Lorraine says ' I have to take my hat of to this girl...if you're going to dump somebody this is the way to do it'

Lorraine