...'faux' is the word : :'you're the one that I want! Ooh ooh ooh, honey! The perfect duo for pulling off your most electrifyin' Sandy look for Halloween' because...
SPANX Instagram

...SPANX now doing 'faux' ; 'Flat Gut, Great Butt! No Center Seam = No Camel Toe'. Check out SPANX faux leather range including new sequin leggings, side stripe, moto and...
SPANX faux

...Selfridges reports soaring SPANX sales
Selfrdges SPANX

WIDE STRIDES - 'I wouldn't normally recommend going out dressed like Charlie Chaplin, but these trousers are elongating. They look great with a chunky heel and shedloads of mascara and might be the answer to all our Christmas parties and events' (Claudia Winkleman, Sunday Times). Step forward...

...the Transformer Trouser with braces from ME+EM, textured tailoring, heavy weight satin, black, £199, or...
ME+EM Transformers

...hit the disco in Halpern, or...
Halpern Instagram

...sparkle in Brunelo Cucinelli cashmere and silk knit maxi trousers with shiny contrast stripes, £2460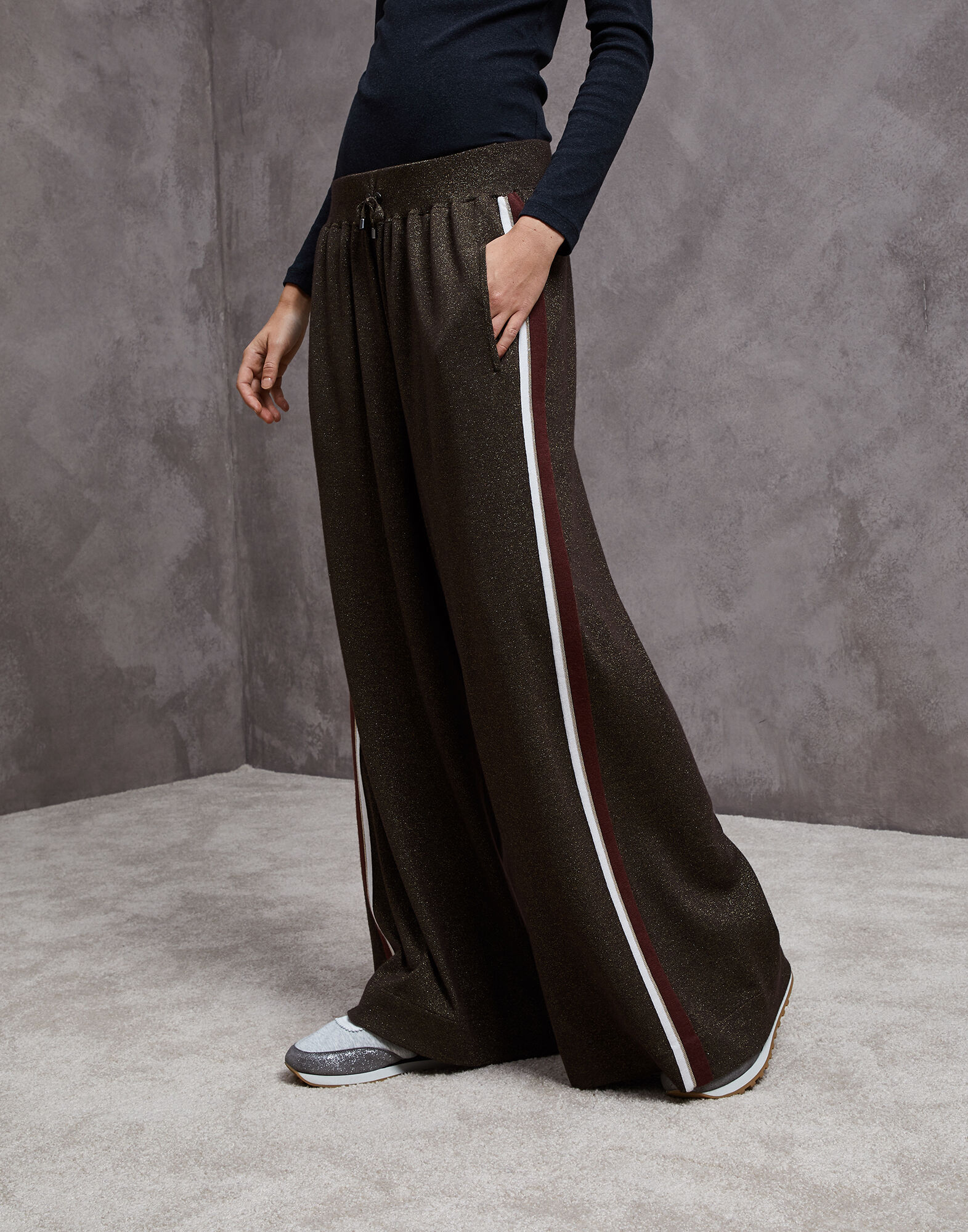 Brunelo Cucinelli

DON'T SWEAT IT - 'Jogging bottoms are the latest item to be worn by A-listers and Vogue staffers, but forget confining them to nights in at home - these trousers are so expensive they are worn to be seen' (Rachael Dove, The Times) like...

...Sarah Harris (UK Vogue deputy editor) in white Gucci sweatpants teamed with heels, from...
Sarah Harris Instagram

...Gucci selection which includes £890 GG technical jersey jogging pant. If you...
Gucci jogging

...like cuffed sidestripes then Brunello Cucinelli has pure cashmere knit on taffeta for £970. Jog on...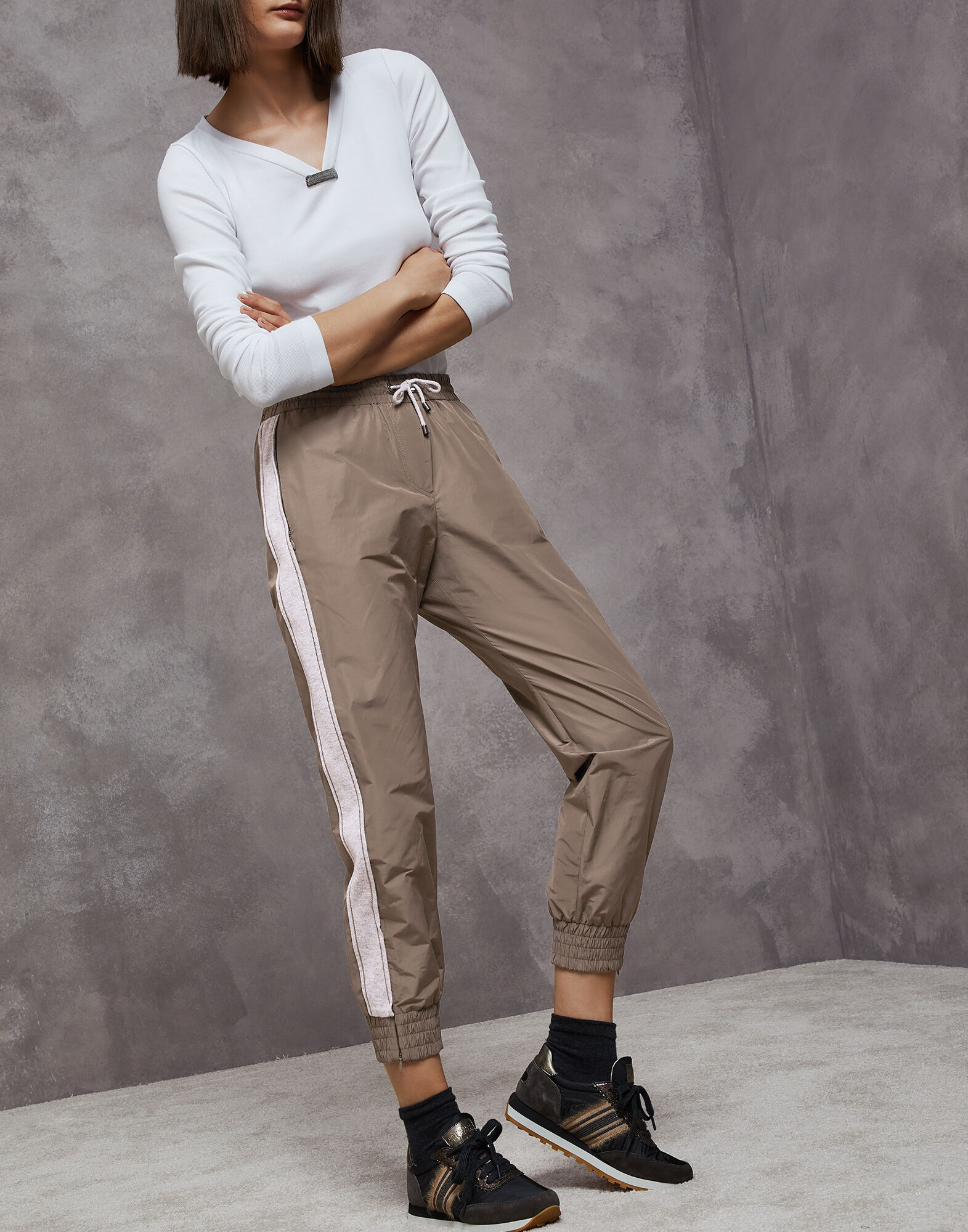 Brunello Cucinelli sweatpants

...in AM-PM jogger, the ultimate day-to-evening wear from ME+EM. simply.nisa msg 'These are too perfect! 😍✨'
ME+EM Instagram

QUEENS OF HALLOWEEN – Kylie Jenner went 'Barbie' while...
Kylie Jenner Instagram

...Emily Ratajkowski went 'Raquel Welch' and...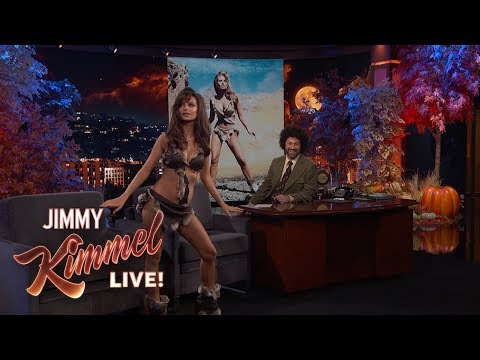 Jimmy Kimmel Live

...Georgia Steel (yes, that Georgia Steel...'loyal' Georgia Steel, you remember, the one from 'Love Island') went 'Dressed up as a angel cos I am one 👼🏽'
Georgia Steel Instagram