EXTRAS - exes arriving on LI said to include Kent girl Ellie Jones on mission to break up Jani amidst reports she had been dating Jack just days before he entered the villa : suhaxox msg 'I'm begging you don't break up everyone's favourite couple thanks'
Ellie Jones Instagram

WHO'S THE DADDY? - Danny Dyer msg threatens to trash Jack's gaff if he joins the 'Do Bits Society' with daughter Dani Dyer : 'Bruce very quickly...lovely...beauuutiful...'
Danny Dyer Instagram

GAME ON - Love Island is VOed (voiceovered, try to keep up) by Iain Stirling who has an evening job as host of CelebAbility : 'Do a group of 5 mates have what it takes to take on 5 celebrities in the ultimate battle of *ahem* "skills"? Iain Stirling presents the spanking new series of outrageous celebrity game show CelebAbility on ITV2'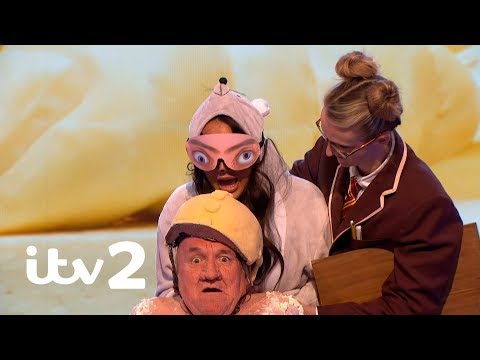 ITV2 YouTube

ONE LINERS - Iain 'One Line' Stirling is a presenter and stand up comedian who studied law at University of Edinburgh so he should have spotted the grammatical error above : 'Do a group' should be 'Does a group' coz 'group' is singular, innit? Enough Percy Pedanticism because...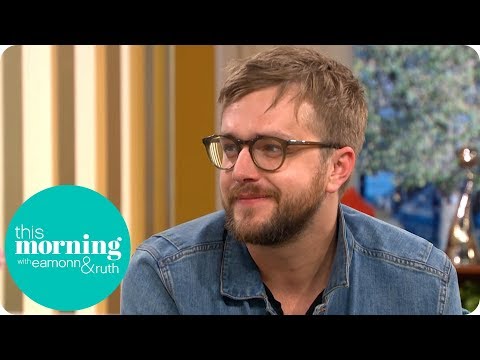 This Morning

...Iain came up with the genius 'A & E' couple name for Alex and Ellie (Alex is an Accident & Emergency doctor, geddit?)...

...but A & E has gone tits up so its 'All over and End of' now, added to which...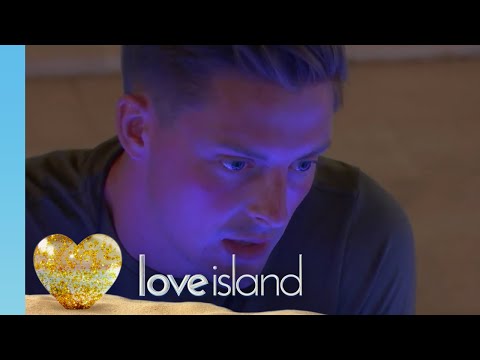 Love Island

... Waura (Wes + Laura) is at war over semantic misunderstandings, a situation complicated by 'Laura and Megan in EXPLOSIVE row as fight for Wes begins'...
BrideSide YouTube

...after Eyal 'Is There Something Deeper?' Booker splits from Megan 'No, There's Something Missing' Barton Hanson...

Love Island YouTube

...unlike A-Z (Adam said 'I'm bang into Zara', so Adam into Zara, Adam to Zara, A to Z, A-Z...LoveIslander is available for VO and PA bookings at the usual fee) which is surprisingly strong given Adam's MO

RECOUPLING - three way recoupling involving Wes + Laura, Alex + Ellie and Eyal + Megan gives 6 possible couple names : Wellie, Wegan, Alaura, Algan, Eyaura and Eyellie

LADIES FIRST - more couple name permutations if girls go first...work 'em yourself, does Love Islander have to do everything?

SAME SEX - even more possibilities with same-sex couple names : Walex , Weyal, Mellie, Maura etc, etc...is there anything in the LI contract about same-sex coupling?

SUMMARY - Jani, Jogia, 2Sam, A-Z are sound but A & E and Eymeg are toast and Waura is on the rocks with Wes about to jump ship for Megan (from Eymeg) to become Wegan

NEXT - Eyal so hacked off at Megan bolting that his reaction to announcement of 'Snog, Marry, Pie' game is only FS instead of FFS but...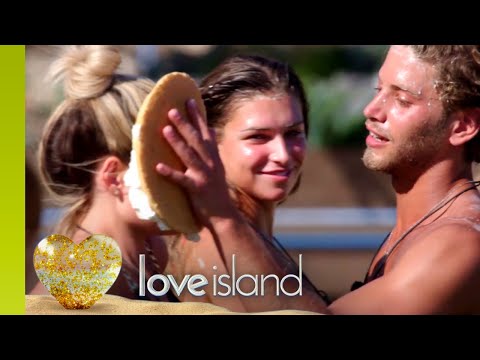 Snog, Marry, Pie YouTube

...sensing a chance with Ellie (formerly A & E with Alex) he chats her up with the classic 'I think I've had bad luck in here' line in the hope that playing the sympathy card will lead to an Eyellie situation but his bad luck is about to get even worse and 'in here' is soon to be 'outta here'