...'A man she was so terrified of she slept with and went shopping with holding his hand. But she has been left with a fear of enclosed spaces, being watched 24/7 and manipulative psychos. Um, not sure she's grasping the CBB concept'

WHERE ARE THEY NOW? - 'I was an idiot' : former Made in Chelsea star Spencer Matthews has put his wild days behind him and is soon to be a dad. 'All eyes on @voguewilliams!!... What a wonderful mother she's about to become.... Cheers'
Spencer Matthews Instagram

TAKEN - model Chloe 'Kidnapped' Ayling on £100,000 for Celebrity Big Brother? Sould be enough to pay the ransom demand for return of her clothing.
Chloe Ayling Instagram

KIDNAPPED - get the Chloe Ayling backstory on 'This Morning' interview :'Last year, Chloe Ayling was drugged and held hostage after attending a fake photoshoot. Now that her kidnapper Lukasz Herba is finally behind bars, Chloe explains how she's still trying to process her ordeal'. After that CBB should be a walk in the park.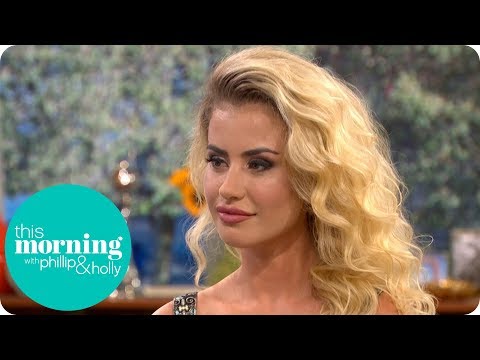 This Morning

KNOCKERS - he has his knockers but former Strictly star Brendan Cole would have plenty of good goss if he joins Celebrity Big Brother as rumoured. In fact, Brendan says 'Big knockers!'. Talking of which...
Brendan Cole Instagram

DEAL OR NO DEAL? - negotiations between transgender rights activist Paris Lee and Celebrity Big Brother reported to have broken down at last minute
Paris Lees Instagram

NO DEAL - former 'This Morning' host John Leslie reported to have turned down a six figure offer from Celebrity Big Brother : seen here with Dad after being cleared of sexual assault
BignNews

OSVS OVER - Our Shirley Valentine Summer over for this year but...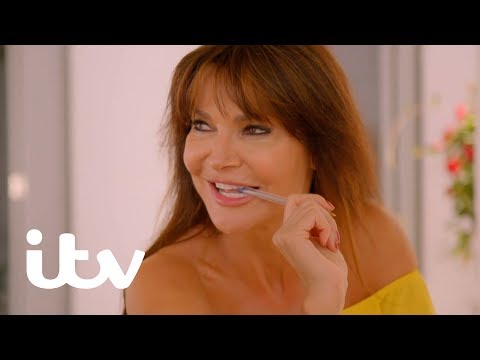 ITV

...Lizzie Cundy in talks to front over-40s dating show : Villa? Check. Pool? Check. Shades? Check. Bikini? Check. So that's 'Love (Later In Life) Island' then
Lizzie Cundy Instagram

CBB - 'Human Ken Doll' Rodrigo Alves rumoured to have signed for Celebrity Big Brother : 'Don't judge me on my appearance. There is more to me than just how I look'. Nice waist trainer, Rod.
Rodrigo Alves Instagram

TLOTL - 'True Love Or True Lies' from MTV : 'Do you have what it takes to spot the fakes? MTV's hot new game show is the ultimate test of deception and detection...'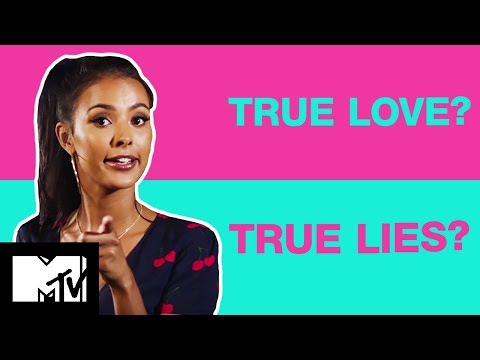 MTV

LIA / TLOTL / SCD - True Love Or True Lies host Maya Jama has appeared on Love Island Aftersun and is tipped for Strictly Come Dancing (as a contestant) ; uchenjoku25 msg 'So sexy. You sound sexy and you look sexy'
Maya Jama Instagram

HOW GHASTLY - 'They can escape Chelsea...but they can never...escape...the drama' : Made in Chelsea goes slightly Love Island in Croatia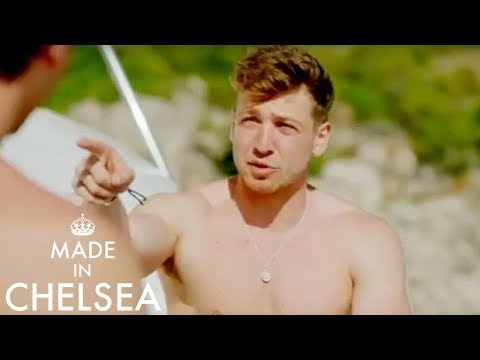 Made in Chelsea

NEW LOOK - Jamie Laing Haircut : 'Just because everyone keeps asking to see it up close. Here's a pic of the cut and yes I look like an egg. I did it for a TV show which is coming out in September... Boom'
Instagram

BEFORE - in case you'd forgotten, this is the original Laingster ; 'When we were young and I had hair'
Jamie Laing instagram

ABSOLUTELY ASCOT - new reality TV show, love child of Towie and Made in Chelsea...bit harsh on MiC, make that Big Fat Gypsy Wedding
Brideside

CHAVSCOT / SLUTSCOT - Facebook group Ascot People (almost 10,000 members) for the 'People of Ascot' voices concerns from worried residents : 'Dear God, could it get any worse?'
Ascot People

FAKESCOT - Absolutely Ascot accused of bussing participants into the Ascot / Sunninghill / Sunningdale / Windsor / Wentworth golden pentangle from...Essex, Staines (now officially Staines- upon- Thames) and, horror, nearby Slough