LoveIslander - LI 2018 channel

FLACK FELLA - fighting fit Caroline Flack rumoured to be dating...
Caroline Flack Instagram

...model / personal trainer Bradley Simmons, 25: ' HATE running ... but love training with this one @bradleysimmonds'
Caroline Flack Instagram

FLACK STYLE - Caroline Flack in Thailand training for Love Island 2019 with rigorous regime of night swimming and...
Caroline Flack Instagram

...daytime polishing her double entrendres : 'Lovely bunch of Coconuts'
Caroline Flack Instagram

WEGAN / WEVAN - Wes Nelson 'Dancing On Ice' with Vanessa Bauer. Change 'g' to 'v' for a new couple name. LoveIslander no body language expert but is Vanessa's left hand placement sending out strong message to Megan? Is Wes skating on thin ice?
Vanessa Bauer Instagram

MEGAN TO VANESSA - msg deleted from Megan's instagram : 'Love that you announce your break up on the night of your first performance with my boyfriend. You've never reached out to once or invited me to watch you train. It pained you to introduce yourself to me you didn't even look me in the eye'
Megan Barton Hanson instagram

MOI? - Adam Collard Instagram full of pix of...Adam Collard. No mention of...
Adam Collard Instagram

...setting up Love Island love nest with Zara McDermott who...
Zara McDermott Instagram

...appeared on Brexit Blind Date with Lord Mayor of Sheffield Magid Magid BBC BBC having recently quit her role as a policy adviser in the civil service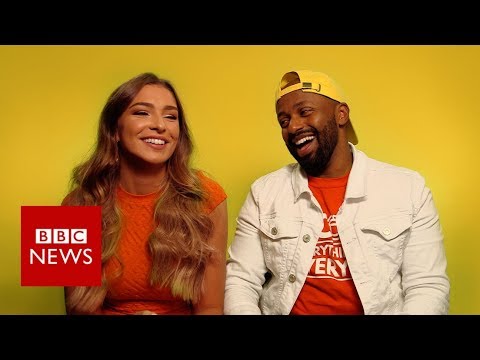 BBC

'WE'RE BACK' - Love Island 2018 get together for Christmas Special : 'coming soon' so prsmbly some time around Xmas and at this mansion rather than back on the island?
Caroline Flack Instagram

REUNION - Love Island reunion is happening! Fashion note : Dani Dyer in oversized shirt and important news that...
Dani Dyer Instagram

...she and Jack Fincham are 'Social Media Hosts' for the National Television Awards 2019 and...
Jack Fincham Instagram

...Jack has launched his brand of 'stylish, yet affordable, yet innovative pens which are set to be the must have writing instrument over the coming months'. Here's the launch vid for Fincham London and...
Fincham London Instagram

...here's the black pen. At £9.99 it's the perfect stocking-filler, also available in blue and red!
Fincham London